. Ancient Greeks found relief from stress by chewing a gum made from a resin (sticky substance obtained form trees and plants) found in the bark of the mastic tree. It was called mastiche.

For the Maya Indians of Mexico, it was chicle, the latex (a kind of milky juice) from the sapodilla tree that served as chewing gum
How the modern day gum developed:

The history of the modern day chewing gum goes back to the 1860s, thanks to the experiments of an American inventor, Thomas Adams, Sr. As it happened, around that time, some chicle was brought form Mexico to the United States, with the idea of selling it as a kind of rubber. Experimenting with the chicle, Adams found that it would not harden. However, he did find that when boiled it made excellent chewing gum. This gum soon replaced both the spruce gum and the paraffin gum. It was in the year 1906 that bubble gum was first produced. However, the chewing gum as we know it today was perfected and manufactured commercially almost twenty-two years later.
It was in the mid-twentieth century that sugar free gum came into the market. It was believed that sugar free gum would be preferable to the regular one, as the sugar posed a threat of tooth decay. Later, however, it was discovered that the sugar in the gum separated from it and got washed away by the saliva when chewed for a while.
Kobi Levi
A ShoeThat Always Just Stepped on Gum

Graduated from Bezalel academy of art & design, Jerusalem 2001. Specialized in footwear design and development.

You know that feeling when you lift your foot and realize that something not good is going on down there? This high heel captures that moment in perpetuity, but it's not quite as sticky a situation as it seems.
Blurring the line between shoes that belong on feet and shoes that belong in some weird contemporary art museum, Kobi Levi's "Chewing Gum" high heels have a just-stepped-on-a-piece-of-chewing-gum stem, eliciting the sympathy of nearby pedestrians without slowing your stride. And surprisingly they're about the least weird pair in Levi's collection
Bill Wilson: Whimsical Works of Art, Found Sticking to the Sidewalk in Musswell Hill, England
Mr. Wilson reckons he has painted many thousands of chewing gum pictures around London. Weird as the pursuit might be, the result is lovely: seemingly random spots of color amid the gray that, on closer examination, turn out to be miniature paintings of just about anything: animals, landscapes, portraits and, often, stylized messages of regret, thanks, commemoration and love.
Adam McEwan Video on Art Materials, including Chewing Gum
www.newarttv.com/Adam+McEwen
Oct 23, 2008 –

... consumer landscape for source material, from chewing gum on the street ... A studio visit with the British-born artist in New York, where he's ...
Li Mu
1974 Born in Feng County, Jiangsu Province, China
1995 Suzhou School of Art and Design, Suzhou, China
2001 Academy of Art of Qinghua University. Beijing, China
Chewing Gum (2006)
below: Hannah Wilke (1940-1993)
Chewing Gum,
1975
In the late 1950s, Wilke invented a "female iconography" based on organic forms related to bodily and vaginal imagery; she was thus one of the first artists to deal directly with feminist issues.
Initially she modeled small terracotta objects made precious by their boxlike enclosures. These gradually evolved during the 1960s into gestural folded shapes with names like Venus Basin and Teasel Cushion.
During the early 1970s, Wilke began to work with latex to create large hanging wall sculptures, and with other malleable materials such as lead, kneaded erasers, lint, and chewing gum. Concurrently, she became involved with video performance, body art, photography, and film, using herself and her life in a series of works, dating from the 1970s into the '90s, that aggressively parody sexual stereotypes.
Wayne Thiebaud, Gumball Machine, 1971
dclanger.com/photo/digpic/dig28.htm
"Bubble Gum" (dig28)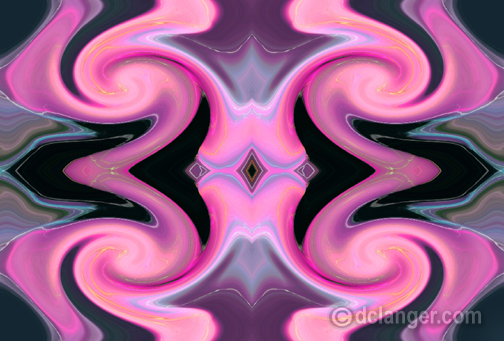 San Luis Obispo (California) Gum Wall ismore a tourist site than art
Seattle's Market Theater Gum Wall (2009)