LITFOODART
FOODARTLIT
ARTFOODLIT
Bernard Jaubert
CARROTS and other VEGETABLES
Published reference
Des carottes!, from Les Petits Mordent, Masques et Visages, plate 8, bound in Oeuvres Nouvelles, vol. II
Paul Gavarni [Chevalier]
(French, Paris 1804–1866 Paris)
SORGH DE GROENMARKT
The Vegetable Market, 1662
Published reference
Des carottes!, from Les Petits Mordent, Masques et Visages, plate 8, bound in Oeuvres Nouvelles, vol. II
Paul Gavarni [Chevalier]
(French, Paris 1804–1866 Paris)
van Schendel, Petrus

Buying fruits and vegetables at the Night market, 1863
Acrimboldo, Giuseppe (b. Milano,1526 -1593) The Vegetable Gardener, 1587-1590
Joaquim Buckelaer The Vegetable Market 17th cent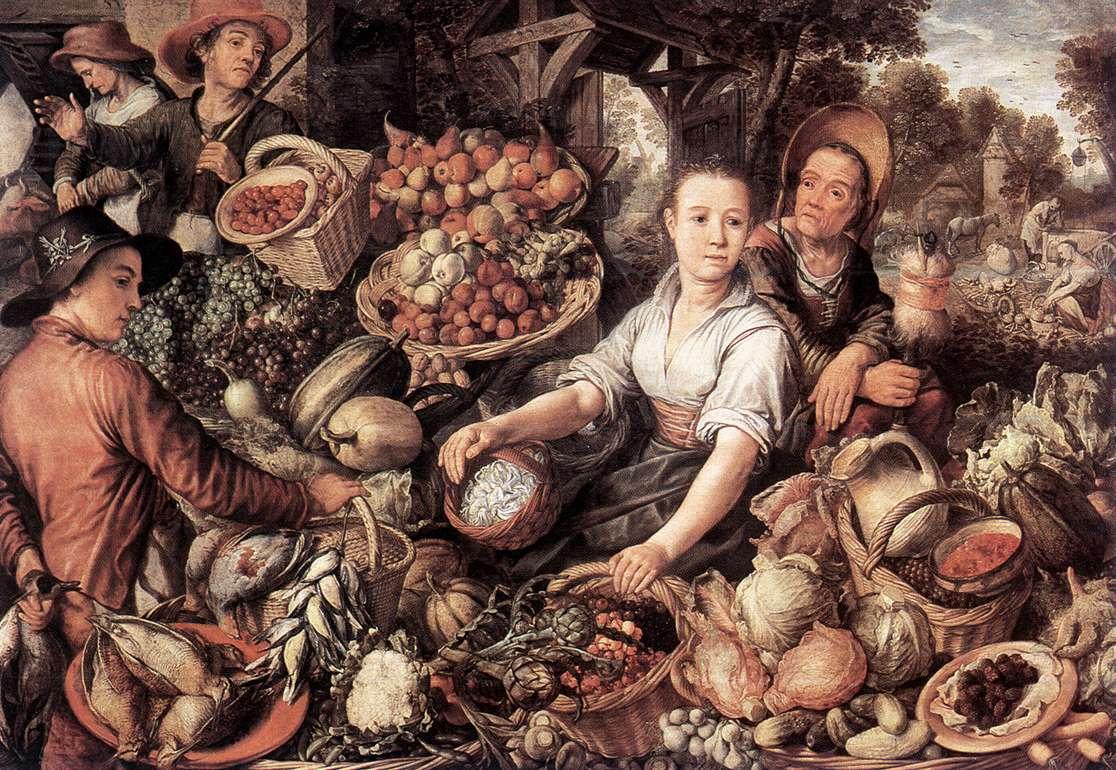 Offenbach, Jacques (1819-1880)
His opera premiered at the Théâtre de la Gaîté on 15 January 1872.[1] The first run lasted 195 performances,[2] making a daily profit of 3,000 francs, and introducing Anna Judic in a principal operetta role.[3]
Offenbach, Jacques (b. Cologne, 1819 - 1880) Opera poster: "King Carrot" , 1872
Chang, Warren (b. 1957

, Monterey County, CA)

Onion Field at dusk
Jeremy Lavender, Fruit and Vegetable
Stand, Jamaica, Bahamas
Scott Mueller, San Antonio, Texas Deep Roots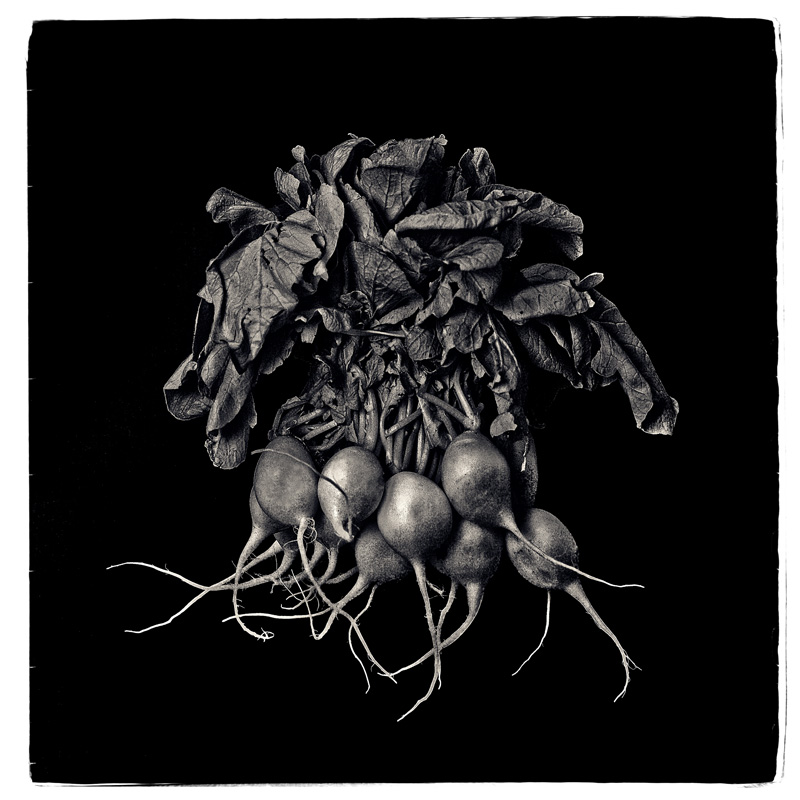 Warren Chang, Celery Harvest, Monterey, CA
Backhaus, Jessica Carrots by the Sink, 2004
1940s WW ll poster
"Dr. Carrot"
Mitchell, Ed Carrot postcard (South

e

rn Pacific Flat car)
Miller, Larry (b. 1944, USA. Fluxus) Carrot piece 197074 Greene Street NYC
Why, yes. We do have two children who won't eat their vegetables.
Imogen

e C

unningham (b. Oregon, 1883-1972) Carrot, 1940
Jackson, Lauren

C

arrot Soft Sculpture
Korean political poster supports eating fresh vegetables (no date)
R

ichon, Olivier (b. Lausanne, Switzerland, 1956) Carrot
Liu Bolin, Installation